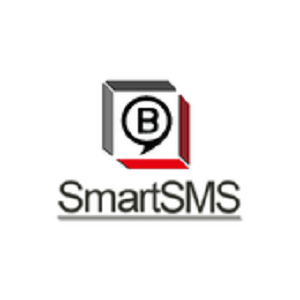 2.0 for Android
|
0 Reviews
|
0 Posts
his Android App "Bonrix SmartSMS" is designed for sending group sms /Bulk sms directly from Android handset using immediate contact saved in your phone book.
This App is associated with Web based BULK SMS platform http://SmartSMS.HighSpeedSMS.com for sending all type group SMS either Transactional or Promotional SMS.
* SMS termination service is avaiable only for INDIA. All GSM/CDMA/3G/4G Indian Telecom network are supported and sms will be delivered on immediate basis. Current SMS Package pricing are as bellow.
5000 SMS – 20 paisa per sms + TAX
10000 SMS – 18 paisa per sms + TAX
25000 SMS – 16 paisa per sms + TAX
50000 SMS – 14 paisa per sms + TAX
100000 SMS- 12 paisa per sms + TAX
200000+ SMS- 10 paisa per sms + TAX
Features of Android App
1. Single SMS Compose facility for Transactional and Promotional SMS both.
2. Group SMS from Phone Book group.
3. Multiple contact selection from phone book and send instant SMS.
4. Use Group created on web based platform for sending SMS.
5. Check SMS consumption. Track current SMS Balance.
6. SMS termination reporting. Track Delivery report of SMS.
7. Export your PhoneBook Contacts on Web Group.
7. Instant notification for App upgrade and new offer.
Demo access login
URL: http://SmartSMS.HighSpeedSMS.com
Username: guest
password: guest
Promotional SMS: used for marketing purpose and these sms will be only delivered to Non DND number. DND number register in as per as TRAI website www.nccptrai.gov.in/ will be filtered out before sending.
Transactional SMS: used for notification and instant alert to registered member, subscriber, Clients and immediate known contact. These sms will be delivered to both DND and NON DND number. Transaction SMS package required special approval, which is available after submitting necessary authority letter.
Bonrix SmartSMS Screenshot