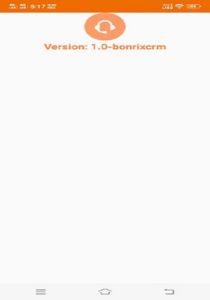 1.0 for Android
|
0 Reviews
|
0 Posts
CRM for Inbound Call Center – Bonrix CRM – Lead Managemnt System Provides – Caller Identification, Call Recording, Telecaller Wise Call log reporting, Auto Lead Creation based on Inbound call, Hybrid inbound and outbound process mix for easy and efficient leads follow ups. Maintain Followups history, telecaller and campaign wise reporting.It Create Instant Leads from Call Log, Search Caller from Lead Database, Lead Tagging for easy identification, inbound call integration, incoming call log and Audio Recording, Outbound and missed call reporting.
* Each telecaller can view assigned leads after login to Android App
* Telecaller can process leads either in automatic mode or manual mode
* Each followups details get recorded in Central Lead management software -Bonrix CRM
* Voice conversation with end client and telecaller will be recorded and there are facility of real time audio file upload to central repository.
* Lead Status can be changed and lead progress can be monitored from app.
* Android app has facility to generate notification to end client with SMS.
Manager Login:
URL :http://crmdemo.bonrix.in
User Name : demoCRM_Manager
Password : demoCRM_Manage
————————————————————–
TeleCaller Login: Android app and Web Both
URL : http://telecaller.bonrix.in/
User Name : bonrix123
Password : bonrix123